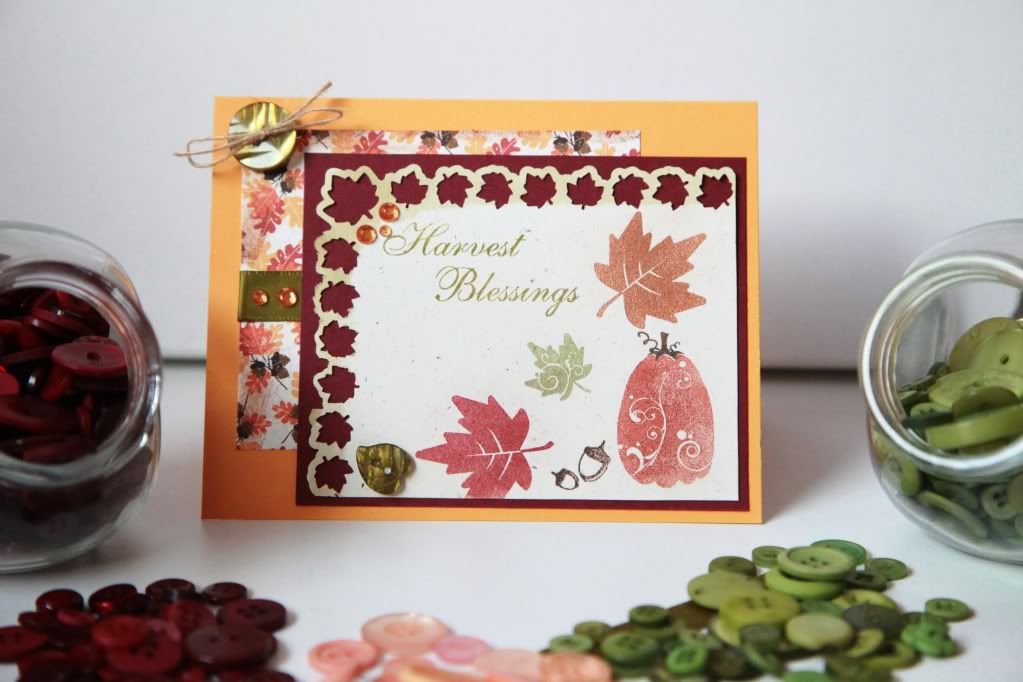 Well, everyone....this is my first blog hop ever, so be kind. :-)
Fall is probably my favorite season of them all. Earthtones are the color palette that I seem to gravitate towards most often. I love to take long Sunday jaunts along Skyline Drive in the Shannendoah National Park and stop at the apple orchards. Then we buy way too many apples to ever eat and end up making apple butter with them.
So the leaves inspired my blog hop card. When I first saw this set, it screamed Perfect Pearls to me. So I used those on the pumpkin and leaves. Then I found the most adorable leaf shaped button in my Ripe Avocado buttons and it was like fate had spoken. I'm not comfortable using much patterned paper so it was a leap of faith for me to do so here. Any suggestions for incorporating it into my crafting would be much appreciated.
Thanks for looking, everyone and happy hopping!
Deb