We went shopping this weekend for school supplies. Unbeknownst to me, it was tax free weekend, so the stores were a ZOO! And by today, it looked like a swarm of locust had hit the place. I'm still in search of the elusive item. Every year there is one. This year it happens to be a plastic box to keep index cards in. I've been to 2 Targets and an Office Depot and I can't find one anywhere. Grrr!!!
Anyway, I made this card for one of the teachers. I'll add a small Starbucks giftcard to help make back-to-school a little nicer.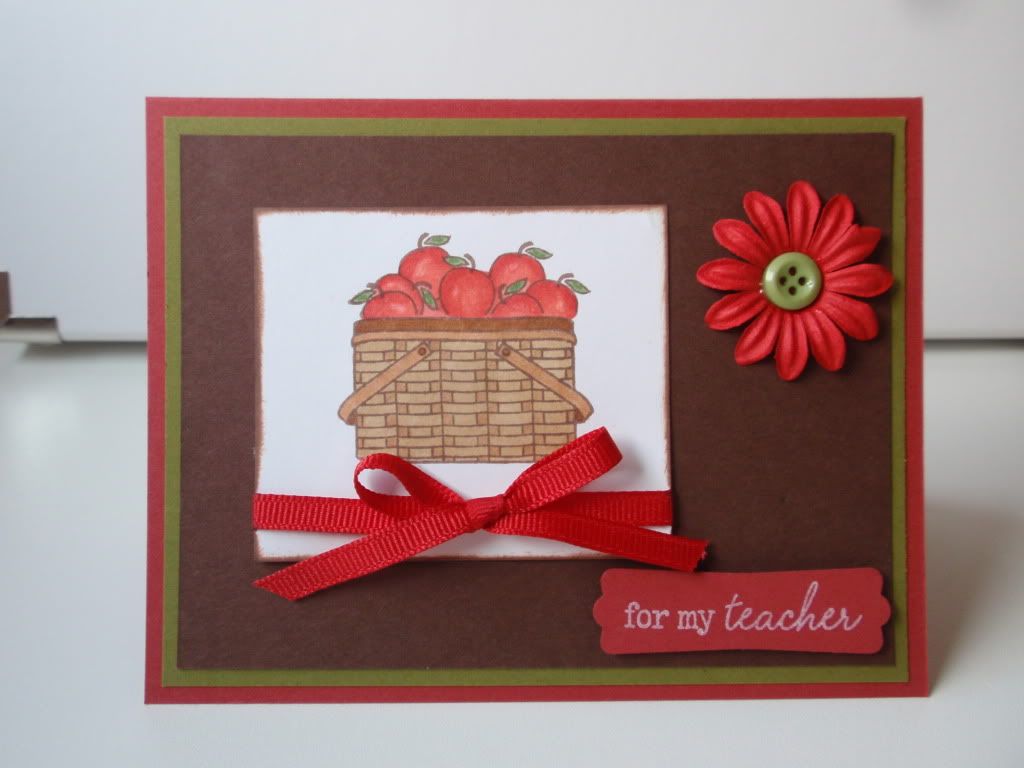 Stampin Up! cardstock and punch; PTI stamps and button; colored with Copic markers; Prima flower; grosgrain ribbon from the Offray Ribbon Outlet.
Thanks for looking!