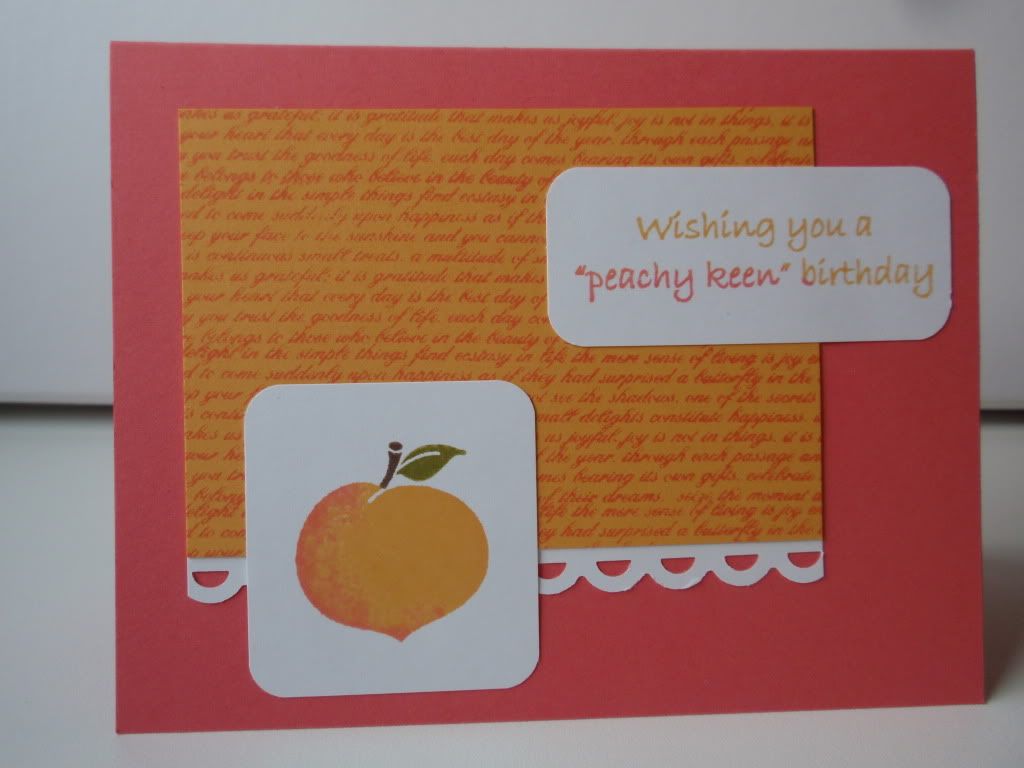 Good day to everyone! The sun is shining and it's almost the weekend. For me, that's all I need to make it a great day! Even a "peachy" day. :-)
Having lived in Atlanta, peachy is one of my favorite words. So when I saw this set from PTI, I knew I had to have it. During the countdown to release blog posts, Nichole showcased this neat technique where you ink the stamp and then just "kiss" the edge with a different color. This was my first attempt, so I know there is room for improvement.
All supplies are from PTI except the border punch (Fiskers) and the sentiment (unknown from my LSS).
I'm also on the hunt for more "peach" sentiments. I'd love "You're a peachy" or "Peachy-keen jellybean" If anyone knows where I can find these, please let me know.
Thanks for looking!