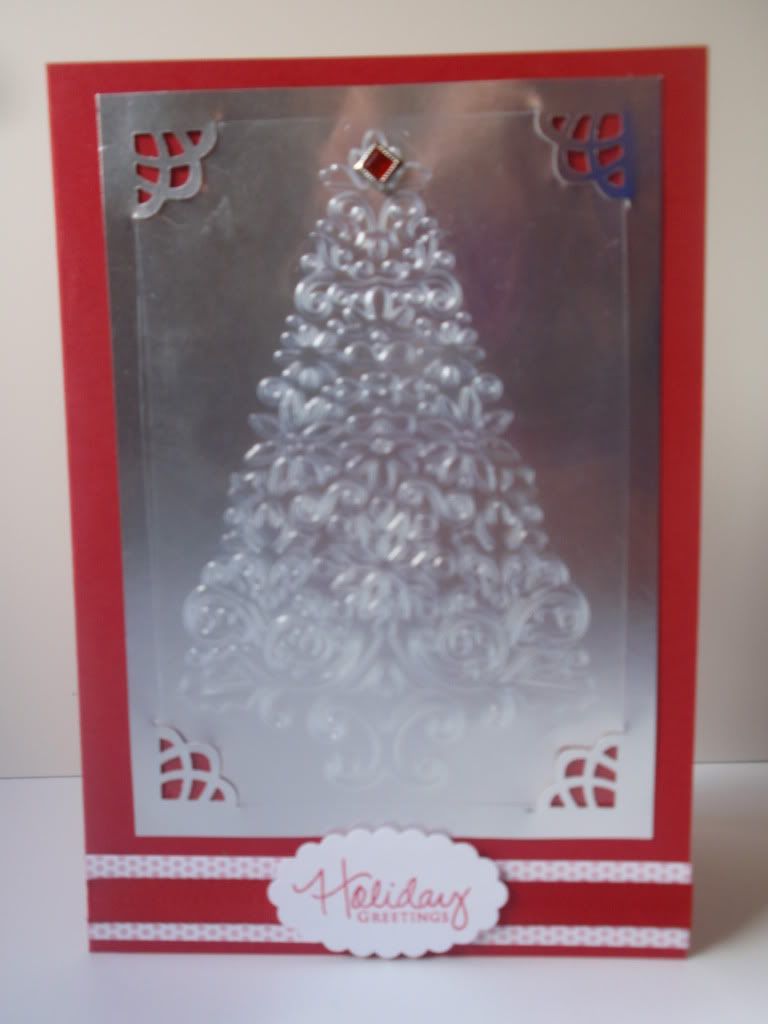 The intent of this card was to use as many things as I could that started out as packaging. So I went to work and let the creative juices flow. I had a few false attemps with plastic, StazOn ink and embossing (don't try it, trust me), but I didn't give up and this is the end result.
The tree is embossed on plastic that was originally the package that a stamp set arrived in. The silver paper was a scrap from a wedding album that I did for my sister. The polka dot paper was the wrapper band that came around a stamp set. The white cardstock was a thank you card that came with my order. The only things new from my stash are the Pure Poppy cardstock base and the Pure Poppy twill ribbon. Kinda neat, huh? I'm not sure I'd want to do this every day, for every card, but it was nice to see how much I could recycle into a nifty Christmas card.

Signature Christmas stamp set from PTI, SU scalloped oval punch, Fire rhinestone brad from SU as well.

Thanks for looking!